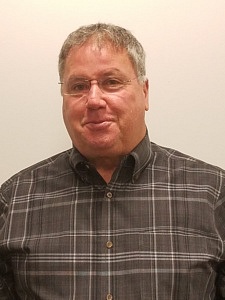 Bruce Barry-Mayor

Office of the Mayor
115 North Main
Taylorville, Illinois 62568
Phone: (217) 287-7946
E-mail:  mayor@taylorville.net & mayorsoffice@taylorville.net
Welcome to www.taylorville.net, the homepage for the City of Taylorville, Illinois. Taylorville is a wonderful city in central Illinois – in the heart of Abraham Lincoln country – only thirty miles from Springfield. Taylorville is a great place to visit whether you are a cyber-visitor, a tourist, a potential resident or a prospective business or entrepreneur. Taylorville has the conveniences of a larger city, yet has a nice historic downtown area, many tree-lined brick streets, quaint neighborhoods, expanding commercial and industrial developments, great schools, and friendly citizens.
Taylorville is a city of over 11,000 citizens, within thirty-five miles of a population of 400,000 people.
Taylorville is an attractive city for young families, retirees, relocating and expanding businesses, and any other folks searching for the quintessential mid-western town. If you have any questions or seek information about Taylorville, feel free to contact me.
Taylorville is a great place to live and a great place to do business- chances are what you are looking for can be found here in Taylorville.