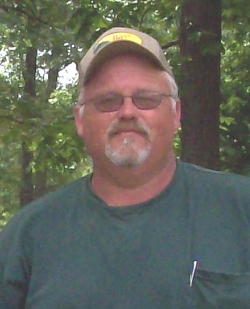 Alan Jackson
Lake Superintendent

101 Sweeney Dr
Taylorville, Illinois 62568-1944
Phone: (217) 824-5606
Office Hours: Mon-Thur 9AM-5PM | Fri-Sun 9AM-6PM

Lake Taylorville is located three (3) miles south of Taylorville, Illinois. The 1200 acre Lake was built in 1962.
Kiwanis Park is located at Lake Taylorville. Currently Kiwanis Club members are in the process of building a new restroom at the park with completion scheduled for Summer 2009. This project is being constructed by Lincoln Land Community College.
The City of Taylorville relies on the Lake as its main source of water and recreation. Two (2) public parks, the Optimist and Kiwanis parks provide picnicking and family enjoyment. A public beach is also available. Camping is available from April 1st thru October 31st. Boating and fishing are available almost year round.
Alan Jackson is responsible for directing the work force in the maintenance of the Lake and Lake associated projects, the Lake roads, camping, boating and various Lake activities.
The Lake Department has three full time employees, two permanent part-time lake guards, one Marina Office clerk and three part-time summer/college students to help during the summer season.
Lake Information Menu